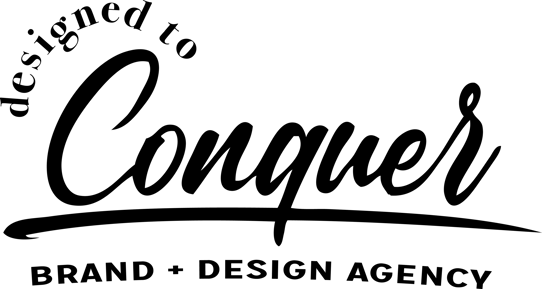 Get Your LinkedIn Profile ready
This reading will introduce how to set and achieve goals using specific social media tools and platforms.
DIGITAL MARKETINGSOCIAL MEDIA
Designed to Conquer resources section offers various e-books and guides covering topics such as personal development, goal setting, time management, and productivity aimed to provide individuals with the necessary tools and support to conquer their goals and create a more fulfilling life.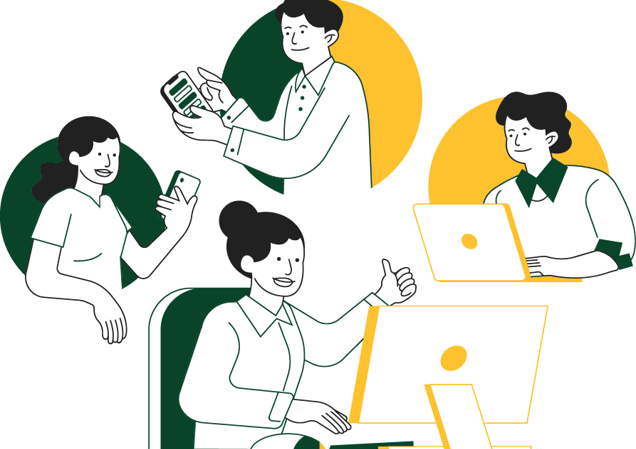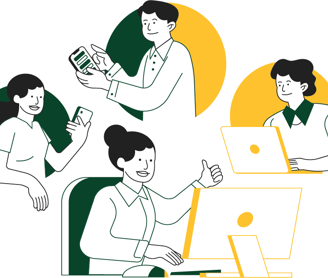 CREATE A POWERFUL
LINKEDIN PROFILE
There are many sections you can fill out for your LinkedIn profile, and it's best if you can fill in as many as possible. Below, we highlight the most important sections.


If you can, get a professional headshot. Your profile photo is what people first see.

You want it to be professional, show your smile and approachability, and convey trustworthiness.

If you can't afford a professional headshot, don't make it a selfie. Use a friend or a tripod.

Look directly into the camera lens.

Because LinkedIn's circular photos cut things from the normal rectangular shot, shoot wide.

Make sure you use great indirect lighting or a light ring, dress accordingly for your profession, and smile with genuine happiness.

Make your photo high-resolution at 400x400 pixels or more.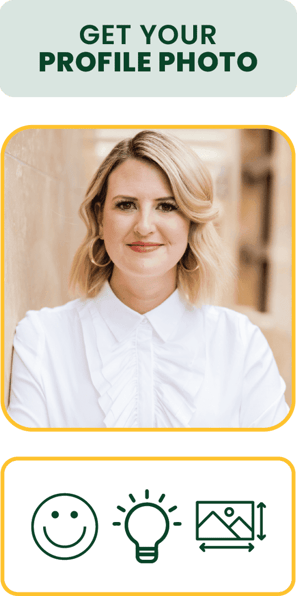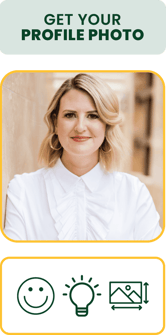 Tailor your headline to your target audience.

Be specific about the services or products you offer & the value they bring.

Include what you're known for or good at - this is your value proposition.

Suggested formats include:

I help X - to achieve Y - so they can do Z

Title at Company - Helping USP (Unique selling proposition)

Title + Company + benefits of working with your company


Tell your story & how you help your target audience.

Consider using a format that:

Begins with a hook to get your reader to click "learn more."Follow it with why you're passionate about what you do.

Then list as many skills as you have, but focus on the top three.

Show how your abilities and skills have delivered results.

Finally, include a call to action. What do you want the reader to do after learning about you?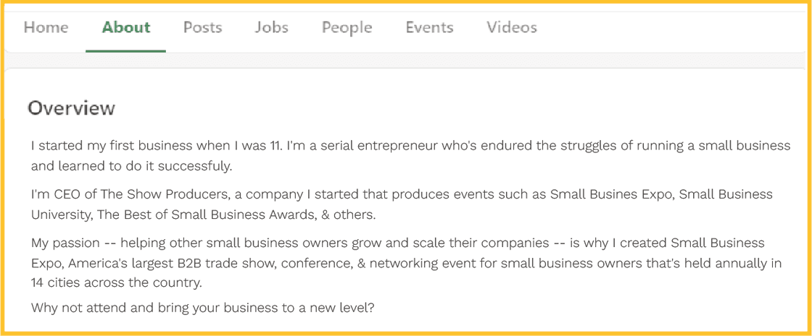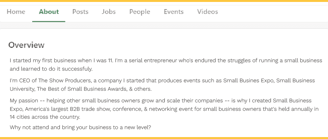 Recommendations are your social proof. Customers explore reviews, testimonials, and recommendations to help them figure out if they want to do business with you.

Here are some ways to gather this social proof:

Ask some happy current or past customers to write one.

Consider writing it yourself and sending it to them to edit as they see fit.

Copy text from existing customer emails (it's OK to do minor editing) that praises what you do and send it to them to use.

Include instructions on how they can upload it to your LinkedIn page.
Take advantage of your social media with helpful tools.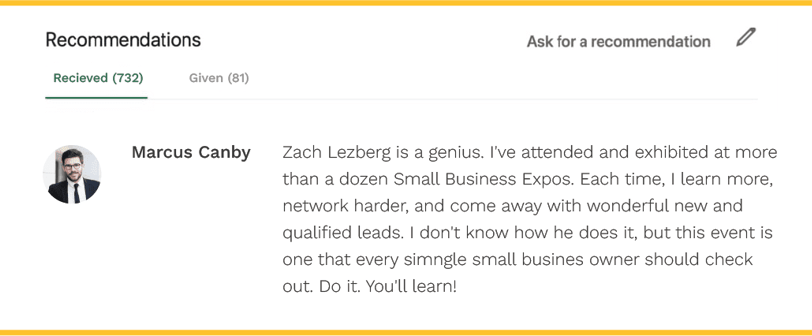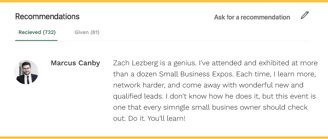 CONGRATULATIONS! YOU NOW HAVE A ONE-OF-A-KIND, POWERFUL LINKEDIN PROFILE AND YOU'RE READY FOR SOME EXTREME NETWORKING AT THE SMALL BUSINESS EXPO!