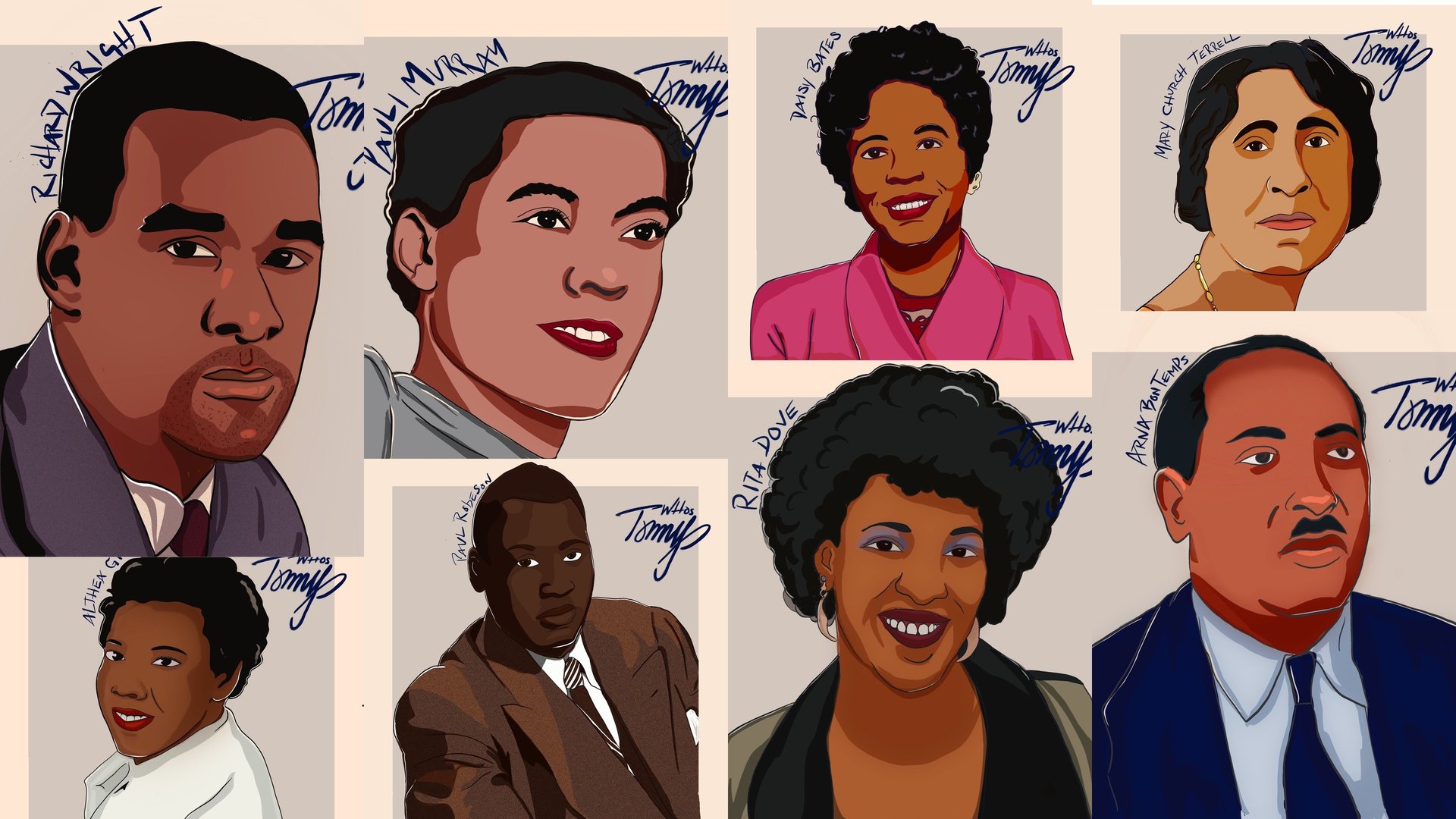 We all have a story. We all have a voice. And we all deserve to be heard.
Remembering the accomplishments of black figures throughout history.
Learn from our history so we can create a better future
Let's celebrate their legacy, sharing their stories and remembering their contributions.
Rita Dove, first African American Poet Laureate of the United States.
Arna Bontemps, one of the great African American writers of the 20th century.
Daisy Bates, a true trailblazer who paved the way for civil rights and equality.
Paul Robeson, broke barriers as a renowned singer, actor, athlete, and political activist.
Pauli Murray: A fighter for Civil Rights and Gender Equality
Richard Wright words continue to inspire and educate us during.
Marry Church Terrell , an important figure in both the civil rights and women's suffrage movements
Althea Gibson, from Harlem to Wimbledon, she broke barriers and shattered stereotypes