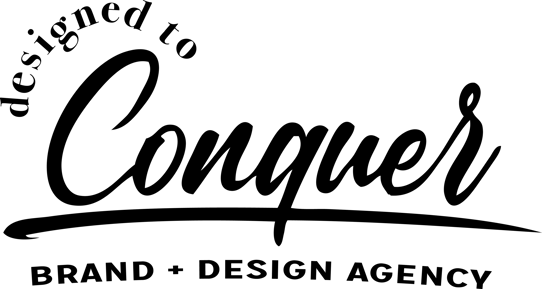 Open a Business Bank Account!
By opening a business bank account, you've made a monumental step in building your business, its legitimacy, its credit, and its future.
Get Prepared to Open a Business Bank Account
You're beginning to earn and spend money, solicit investors, and pay experts and employees — maybe even yourself. It's time to separate your personal and business finances by opening a business bank account. You'll thank yourself come April when it's time to file those taxes, or when you're trying to track down how much money you're actually making.
By the time you finish this guide, you'll:
Determine which accounts you need

Find a bank that works for you

Prepare account application materials

Have a new business bank account ready for deposits and withdrawals
Here's your preparation checklist
If you're missing something, take a pause and visit the guides linked below; this Guide isn't going anywhere.
Personal identification: Examples include a passport, driver's license, or other state-issued ID for each owner or partner in your business

Employer Identification Number (EIN): Like a Social Security number for your business, your EIN is a unique, nine-digit number that identifies your business for tax purposes
A legal business entity or assumed name
Consider a Traditional Bank
Traditional banks may not have the cutting edge online experience of an online bank (after all, they're often integrating decades-old systems and infrastructure into their apps), but they are starting to automate more of the experience. The truth is, if you're looking for a wide range of services to fit your needs, traditional banking is probably the way to go. Still, consider the following:
Convenience: if you prefer to bank in person, look for banks that have a strong presence in your area.

Fees: In general, fees tend to be lower at smaller banks.

Offering: Smaller banks often have a wide range of services, but if you foresee yourself on a higher growth trajectory, a megabank will more likely stand the test of time and scale with your needs.

Local ownership: if you want the satisfaction of shopping small and supporting your local economy, look for a bank based in your area.
Your business banker may be one of the most important relationships you can have as a small business owner.
Gather Your Application Materials
Personal identification, such as a passport, driver's license, or other state-issued ID for each owner or partner

Ownership percentage, including all owners, partners, and outside investors

Personal contact information, including mailing address, phone number, email address, birthdate, and full name

Employer Identification Number (EIN). In some cases, banks or credit unions will allow you to create a business bank account with just a Social Security number, but using an EIN is the recommended route.

Articles of incorporation

Business address

Business entity type
While each financial institution is a little different, there is some basic information and documentation most small business banks will require to set up your account, such as
Other documents may be applicable to your state or entity, such as:
Partnership or founders' agreements; corporations will need bylaws; LLCs will need operating agreements

Certificate of assumed name if your company operates under a trade name other than the one it's legally incorporated under

Business license

Business name registration certificate

Articles of organization
More than 60% of account holders do at least some of their banking online, according to the FDIC. Online banks are becoming increasingly popular because of the advantages they offer, including:
Better rates and lower fees. The lack of an expensive physical infrastructure allows online banks to avoid minimum balance requirements, increase interest rates by as much as 1% over traditional banks, and avoid those pesky fees on things like direct deposits and ACH withdrawals.

Stronger online experience. While traditional banks are realizing they need a strong virtual experience as well, online banks far exceed when it comes to speed and simplicity of transactions.
If you live your life online, choosing an online bank is likely the best option for you. But before you open that online bank account, it's worth considering the following:
You'll be forgoing a personal relationship with your banker, including the personalized attention and the flexibility that comes with it. A banker who knows and trusts you and your business often has discretion to change standard terms, walk you through future banking needs like loans and lines of credit, and can guide you toward helpful resources and networks.

You'll only have access to limited financial services. Traditional counterparts typically offer additional services, such as insurance or brokerage accounts that can come with preferred rates, or routine services like notarization or signature guarantees required for many legal transactions.